My other female colleagues all notice it but I'm unsure what to do. Any advice?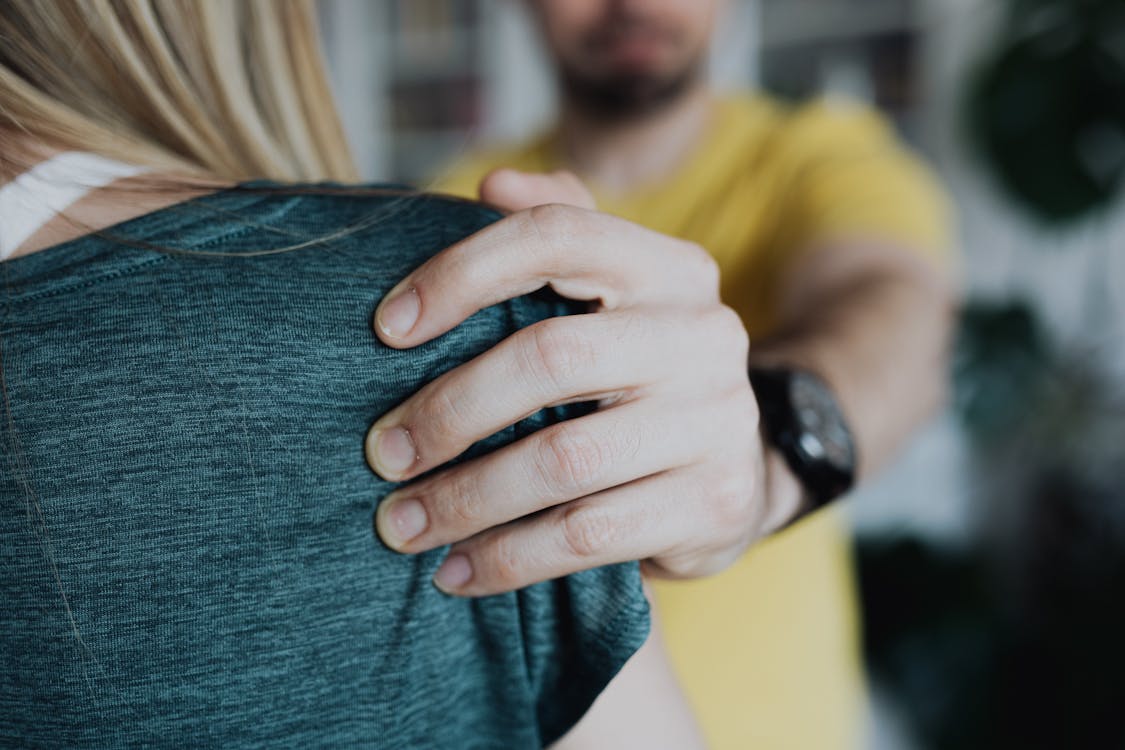 Hi Erica, firstly I'm sorry you're dealing with this at work. If the other women you work with notice it, perhaps ask them for some insight? If you're set on making a change though, I would speak directly to a member of management and enquire about sexual harassment training for all staff if you don't want to single the individual out. Try the link I included below. https://allmyhr.com/ 
Alternatively, if their behaviour really is crossing the line, you should report them to HR and have it taken further. You shouldn't have to deal with this at work and your employer should take this very seriously. If you still feel nervous to discuss it though, look up the laws and guidance specific to your state. Hopefully this helps.